by

The Sydney Gay and Lesbian Mardi Gras is one of Australia's biggest tourist draw-cards, with the parade and dance party attracting many international and domestic tourists. It is New South Wales' second-largest annual event in terms of economic impact, generating an annual income of about A$30 million for the state.
More and more businesses are recognising the importance of the Sydney Gay and Lesbian Mardi Gras and the Pink Dollar.  Here's why:
The Sydney Gay and Lesbian Mardi Gras is the ideal marketing vehicle for your company to show its support for the Gay and Lesbian community, in turn benefiting from the purchasing power of gay Aussies and the Pink Dollar.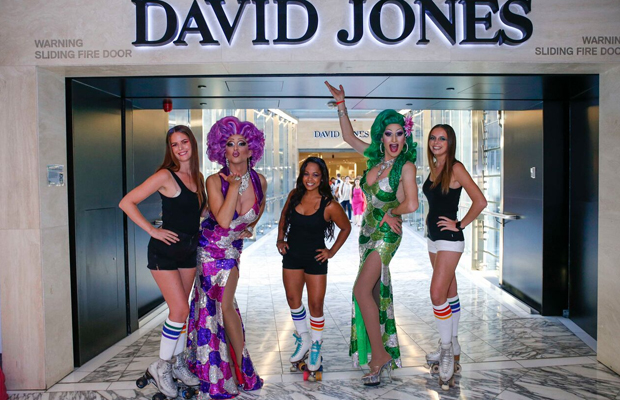 The latest findings from Roy Morgan Research suggest that everyday retailers should too.  37.6% of gay men say they 'will buy a product because of the label' compared with 23.3% of straight men, reinforcing the potential for your brand to strategically position itself as a supporter of the Sydney Gay and Lesbian Mardi Gras.  More here: http://www.roymorgan.com/findings/6866-power-of-the-pink-dollar-201606271639
Here at Sydney Drag Queen, we provide our corporate clients with direct access to one of the most effective Pink Dollar marketing tools, drag queens!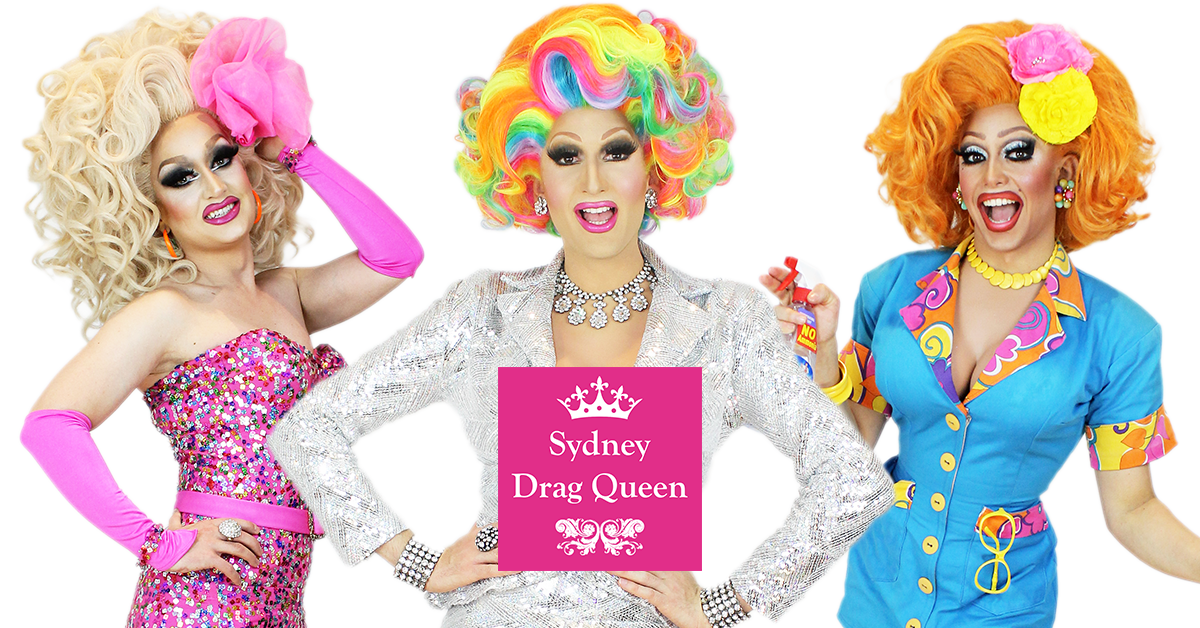 The drag talent represented by our agency, are highly regarded as some of the best in the world.  They can draw a crowd, stop traffic and make headlines in the media.
We'll work with your marketing team to develop and deliver a strategy that will attract the attention of the Gay and Lesbian market; ensuring your brand is front of mind when Gay and Lesbian customers are making purchasing decisions.
We have partnered with the likes of Brown-Forman, David Jones, Facebook, Heinemann, St George Bank, Sydney Airport and World Square to activate their promotions for the Sydney Gay and Lesbian Mardi Gras, helping them achieve great success.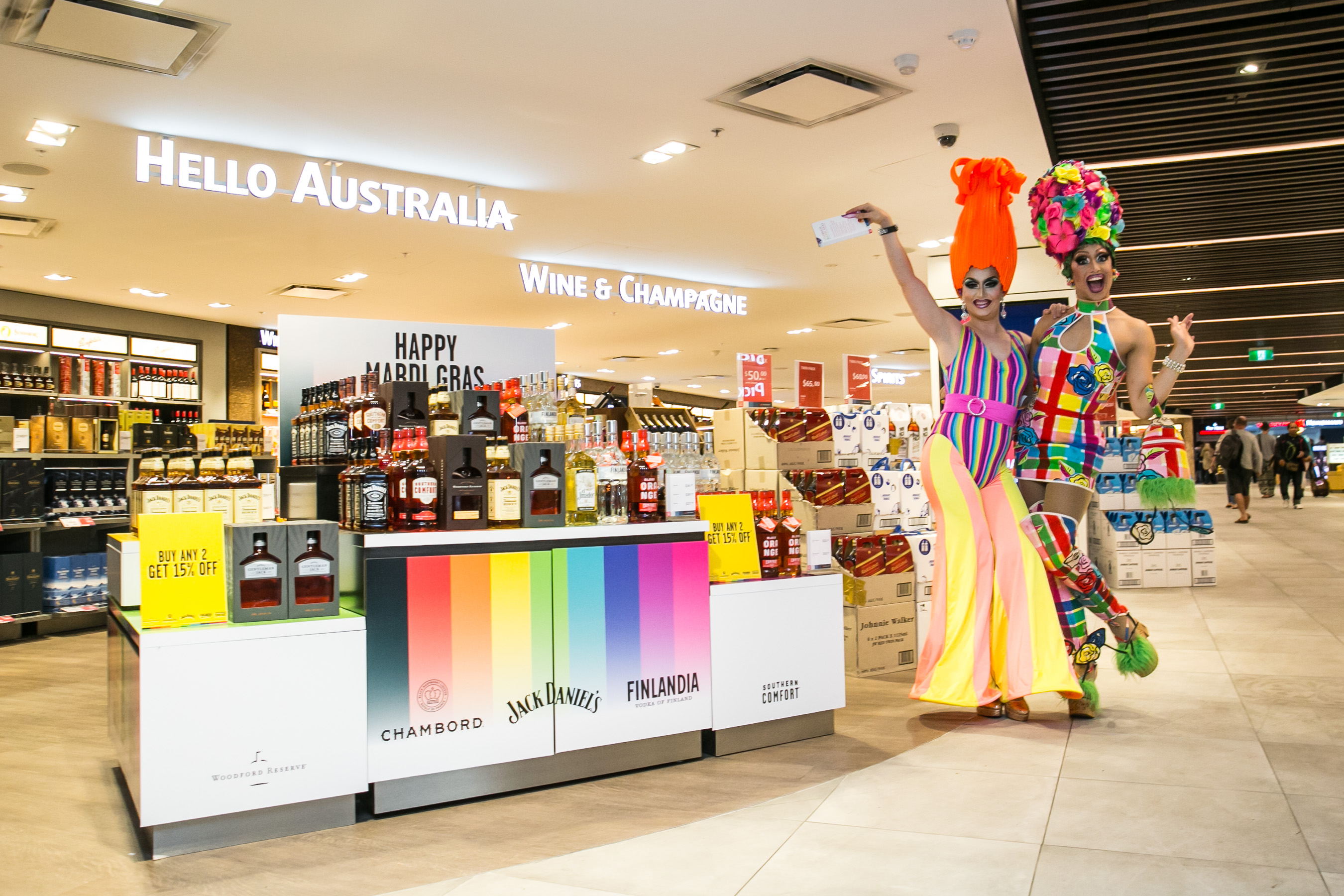 Sydney Drag Queen the agency is the right choice to make your Sydney Gay and Lesbian Mardi Gras promotion memorable and engaging.  We'll help you develop a buzz and have your target market talking about your involvement and support for months to come!
Why don't you drop us a line?  Let's discuss your Mardi Gras strategy.  Contact Gavin today:
m: +61 403 302 681
e: info@sydneydragqueen.com.au
Sydney Drag Queen has partnered with:
AMR Hair & Beauty Supplies
ACON
Adshel
Alice Springs Convention Centre
Anytime Fitness
Apparel Group
Australian Idol
BMW Australia
British American Tobacco
Cancer Council Australia
Channel Nine News
Channel Ten News
Coca-Cola Australia
Cruise Co.
Darling Harbour
David Jones
Dykes on Bikes
Expedia
Facebook Australia
Fountain
Gay Ski Week Queenstown
Google Australia
Harbourside
Harbourview Hotel
Harvey World Travel
Hats Off
Health Care
Heinemann
Hurstville Private Hospital
J. Walter Thompson Sydney
Leedham Creative
Leo Burnett
LivingSocial Australia
Merivale
Mundipharma Australia
Myer Bondi Junction
Norwegian Cruse Line
Now Comms Group
Optus Australia
Our Friends Electric
Panthers Penrith Leagues Club
Pandora Internet Radio
Pedestrian Group
PLAY The Brand Experience Agency
RAMS Home Loans
Rotary Club
Saatchi & Saatchi
Stationary Wholesalers
Starcom
St George Bank
Sydney Airport
Sydney Mardi Gras
Sunrise on Channel 7
Telstra
The Australian Tourism Exchange
The Apparel Group
The Bobby Goldsmith Foundation
The Northside Group
The Opera Bar
The Powerhouse Museum
The University of Sydney
The X Factor
Travelscene American Express
University of Technology, Sydney
Vodafone
Westpac
Windsor Wolves Leagues Club
World Square
Yellow Water Taxi
Zambrero
 Check us out! www.sydneydragqueen.com.au 
Sources:
http://www.roymorgan.com/findings/6866-power-of-the-pink-dollar-201606271639 
https://en.wikipedia.org/wiki/Sydney_Gay_and_Lesbian_Mardi_Gras#Support 
http://www.sydneydragqueen.com.au 







by