by

We've trialled & tested every Cock's Party Game under the sun!  We've put them through the wringer.  We've dropped the duds & kept the best.  Here's our definitive list – Our TOP 10 Cock's Party Games: Guaranteed to have you in stitches all night long!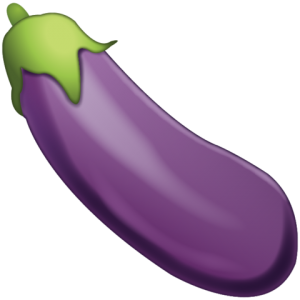 1. COCK OR WHAT?
A hilarious cock's party game that's great for Cock's who like to have a bit of fun! Guess whether the photo is a penis – or something a little more innocent! This printable game comes with a photo reveal answer key, and is available in two sizes. Download instantly and print at home for some cock's party fun.
2. BALLOON HUMPING GAME
Divide the party into teams.  Strap a blown-up balloon on to each participant and start humping.  The first team to pop all of their balloons by humping each other, wins!  Your guests will be crying from laughing so hard!
3. DIRTY EMOJI PICTIONARY
Guess the sex-act from the emoji's listed.  Whoever has the most correct answers is the dirtiest! Download here and print at home for some cock's party fun.
4. WHICH COCK? 
How well do you know the Cocks?  Guess which Cock said what.  The guest that guesses the most correct answers wins!
Fun examples:
Said "I love you" first?
Initiated the first kiss?
Is a better dancer?
Is a better driver?
Is more patient?
5. PASS THE COCK
You must pass the cock (dildo) using only your chin, no hands are allowed & the cock must be passed from one person to the other in a circle or line.  If someone drops the cock or use their hands, they have to have a shot of alcohol!
6. FINISH THE COCK'S SENTENCE
Participants try to guess what the Cock would say to finish the sentences provided.  The Person with the most correct answers wings!
Examples:
This night is going to be…
I hope I hear…
Don't male me drink…
Please buy me a…
I hope someone…
My friends are…
7. PASS THE DARE
Prior to the cock's party the cock's party organiser should wrap dares as you would a traditional pass the parcel game.  Make the dares as funny & as embarrassing as possible!  Get the guests to sit in a circle.  Play some fun music & randomly stop the music.  Whoever the parcel stops at, has to open a layer of paper.  If a dare is found inside, they must act it out!
Fun dares:
Demonstrate your favourite sexual position.
Dare the Cock to pretend he is a waiter & ask the neighbouring table if there is anything else he could get them for their table.
Knock on the neighbouring hotel room door & pretend to be a cleaner.  Ask if they would like their bed turned over.
8. NAUGHTY PICTIONARY
For this game you will need large sheets of paper & markers.  The cock's party organiser should think of as many words as they can that are related to sex.
Naughty examples:
Doggy
Missionary
Blowjob
Bareback
Docking
Place all of the words into a glass.  Each guest randomly selects a word & takes a turn drawing the word in pictures.  The other guests need to try & guess the word they is drawing.  The guest that guesses the most correct answers wins!
9. DOES HE REALLY KNOW HIM?
A game that tests how well does the Cock really know his husband-to-be!  Before the party, the cock's party organiser should contact the husband-to-be & write a list of questions for the game.  Add some juicy questions & this game will be a hilarious!
Juicy suggestions:
Where did he take his Cock for their first date?
Where did he first make love to his Cock?
What is his favourite colour underwear to wear?
What is his most sensitive part of his body?
What is his favourite sex position?
10. SEX LINGO BINGO
Each person receives a bingo game card.   Each time one of your numbers is called you have to mark it off & either make a noise or say a word that you would whist you're having sex.  When you have a full-house you must yell out "I'm coming!"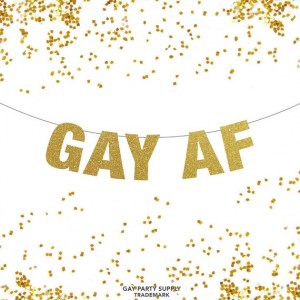 These games are guaranteed to have you in stitches all night long!  But remember, be kind to the Cock!  Let the games begin!!
Looking for an alternative to the typical cock's night party ideas?
… Feathers, glitter & stilettos!
You need to enlist Sydney Drag Queen to make your cock's night an absolutely fabulous & outrageous night that you will never forget!
Our showgirls can:
Host popular cock's party games
Host Drag Bingo
Host trivia for virgin cock's
Host karaoke
Drag-up the cock
Perform your favourite songs
We can entertain you & your guests in hotels, pubs, bars, nightclubs & restaurants.
What are you waiting for?  Get the party started & hire one of our 'girls' & make it a memorable experience!
Visit http://sydneydragqueen.com.au/gay-cocks-night-party.html 
About Us
Sydney Drag Queen showcases the best of Sydney Drag.
We've hosted events & staged shows across Australia, from Sydney, to the Gold Coast, to Alice Springs.
Visit http://www.sydneydragqueen.com.au
Let us entertain you!







by