by

We've trialled & tested every Hen's Party Game under the sun!  We've put them through the wringer.  We've dropped the duds & kept the best.  Here's our definitive list – Our TOP 10 Hen's Party Games: Guaranteed to have you in stitches all night long!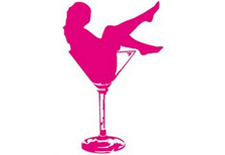 1. SEX LINGO BINGO
Each person receives a bingo game card.   Each time one of your numbers is called you have to mark it off & either make a noise or say a word that you would whist you're having sex.  When you have a full-house you must yell out "I'm coming!"
2. DOES SHE REALLY KNOW HIM?
A game that tests how well does the Hen really know her husband-to-be!  Before the party, the hen's party organiser should contact the husband-to-be & write a list of questions for the game.  Add some juicy questions & this game will be a hilarious!
Juicy suggestions:
Where did he take his Hen for their first date?
Where did he first make love to his Hen?
What is his favourite colour underwear to wear?
What is his most sensitive part of his body?
What is his favourite sex position?
3. PASS THE DILLY
You must pass the dilly using only your chin, no hands are allowed & the dilly must be passed from one person to the other in a circle or line.  If someone drops the dilly or use their hands, they have to have a shot of alcohol!
4. THE OOO FAKEY
Hen has to nominate 3 participants (not knowing what they have to do).  The 3 participants need to fake their best orgasm.  The Hen will be the judge & decide the winner!
5. PASS THE DARE
Prior to the hen's party the hen's party organiser should wrap dares as you would a traditional pass the parcel game.  Make the dares as funny & as embarrassing as possible!  Get the guests to sit in a circle.  Play some fun music & randomly stop the music.  Whoever the parcel stops at, has to open a layer of paper.  If a dare is found inside, they must act it out!  Make sure you strategically stop the parcel on the mother-of-the-bride often.  There is nothing more funny then seeing her act out something embarrassing or risqué!
Fun dares:
Demonstrate your favourite sexual position.
Dare the Hen to pretend she is a waitress & ask the neighbouring table if there is anything else she could get them for their table.
Knock on the neighbouring hotel room door & pretend to be a cleaner.  Ask if they would like their bed turned over.
Phone the father-in-law-to-be with your number set too private.
Pretend to me a woman that he met last weekend.  See how long you can string him along for!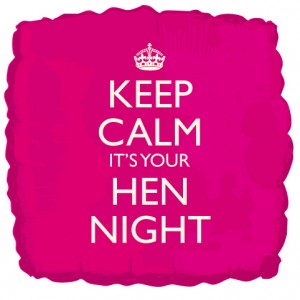 6. HUBBA BUBBA
Each guest is given a piece of Hubba Bubba & they have to make the best looking penis with it.   They will need to chew it & mould it.  The Hen decides the winner & hand sanitiser is available after.
7. THE BOWERBIRD GAME
Here is an idea for a hilarious hen's party game. Make a list of items that the Hen has to collect during the evening.
Suggested items:
Fresh flower
Business card
Lock of hair
Button off a shirt
Free drink
Piece of underwear
Shoelaces
Take photos of the Hen acquiring the items.  It will make a hilarious photo collection to look back at!
8. NAUGHTY PICTIONARY
For this game you will need large sheets of paper & markers.  The hen's party organiser should think of as many words as they can that are related to sex.
Naughty examples:
Doggy
Missionary
Fellatio
Condom
Pearl necklace
Place all of the words into a glass.  Each guest randomly selects a word & takes a turn drawing the word in pictures.  The other guests need to try & guess the word they is drawing.  The guest that guesses the most correct answers wins!
9. BRIDAL ADVICE 101
Ask each guest to write one piece of advice for the Hen.
Suggested advice:
A woman is always right
Never go to bed angry
Never tell your husband you didn't enjoy sex with him
Never tell your husband that another man is more attractive than him
Place advice in a box & ask the Hen to read them out loud.
10. THE CLUTCH GAME
Get each guest to place on the table the contents of their clutch.  Each item has a score & the guest with the highest score at the end of the game wins!
Suggested items:
Random's phone number – 30 points
Spare pair of underwear – 30 points
Condom – 30 points
Photo of partner or husband – 20 points
A receipt for shoes – 20 points
Lipstick – 20 points
Credit card – 20 points
Sunglasses – 10 points
Mobile phone – 10 points
Hand sanitizer – 5 points
Breath mints – 5 points
Feminine hygiene products – 5 points
These games are guaranteed to have you in stitches all night long!  But remember, be kind to the hen!  Let the games begin!!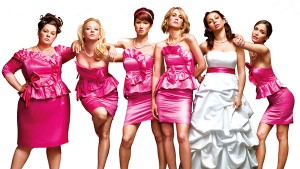 Looking for an alternative to the typical hen's night party ideas?
… Feathers, glitter & stilettos!
You need to enlist Sydney Drag Queen to make your hen's night an absolutely fabulous & outrageous night that you will never forget!
Our showgirls can:
Host popular hen's party games
Host naughty bingo
Host trivia for virgin hen's
Host retro karaoke
Host adult toy parties
Conduct mini-makeovers
Drag-up the hen
Perform your favourite songs
We can entertain you & your guests in hotels, pubs, bars, nightclubs & restaurants.
What are you waiting for?  Get the party started & hire one of our 'girls' & make it a memorable experience!
Visit http://www.sydneydragqueen.com.au/hens-night-party.html
About Us
Sydney Drag Queen showcases the best of Sydney Drag.
We've hosted events & staged shows across Australia, from Sydney, to the Gold Coast, to Alice Springs.
Visit http://www.sydneydragqueen.com.au
Let us entertain you!







by